[row][column size="1/5"]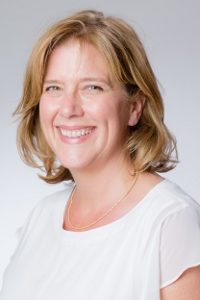 [/column][column size="4/5"]
Robin Sclafani
Robin has over 25 years experience in developing and delivering anti-bias training programmes for various target groups. With a Masters Degree in Conflict Resolution, Ms. Sclafani uses training and facilitation as methods for transforming social conflict into opportunities for social cohesion. Originally from New York City, Ms. Sclafani came to Brussels in 1998 as a Fulbright Scholar to the European Union.
[/column] [/row][row][column size="1/5"]
[/column][column size="4/5"]
Melissa Sonnino
Originally from Rome, Italy, Melissa has extensive experience in managing EU projects. Since its inception in 2011, she has managed and developed the European project Facing Facts! an innovative programme aiming to tackle the issue of hate crime and hate speech in Europe. She is responsible for building and maintaining relationships with key stakeholders and partners, supporting the communications and fundraising strategies, and coordinating multiple activities and projects in the area of hate crime, hate speech, discrimination and bias. She also has significant experience in developing and implementing training programmes, in-person and online, on these issues. Since 2015 she manages the  e-learning platform facingfactsonline.eu.
[/column] [/row][row][column size="1/5"]
[/column][column size="4/5"]
Joanna Perry
Joanna Perry is an independent consultant, and an associate research fellow at the Institute for Crime and Justice Policy Research at Birkbeck College, University of London. Joanna's previous roles include Hate Crime Officer at the OSCE Office for Democratic Institutions and Human Rights, criminal justice policy lead at Victim Support UK, and hate crime policy and performance lead at the Crown Prosecution Service for England and Wales. She has designed and delivered online learning for a range of professionals and published widely on hate crime policy and practice, and disability discrimination. Joanna has degrees in psychology, law and online and distance learning.
[/column] [/row][row][column size="1/5"]
[/column][column size="4/5"]
Philip Tubman
Phil Tubman has been working with e-learning systems for 18 years and has been part of the growth of online education from niche practice into the mainstream. Online education has always lowered barriers in terms of access to resources, but combined with learning design it also allows people to learn together which increases diversity and common understanding. As well as developing the online courses for CEJI as part of the Facing Facts Online programmes, he is also studying for a PhD on the topic of Social Learning in MOOCs. When he is not working with online educational systems, Phil is a keen (although not entirely proficient!) surfer and climber.
[/column] [/row][row][column size="1/5"]
[/column][column size="4/5"]
Timothy Ellis
Tim Ellis has been working as a learning technologist in Higher Education for 18 years, originally specialising in the creation and delivery of online assessment. Since then, he has diversified to work on other aspects of learning technology including course design, video production and application development. When not working on educational technologies, Tim is a keen gamer and tries to play badminton to keep fit.
[/column] [/row]