Background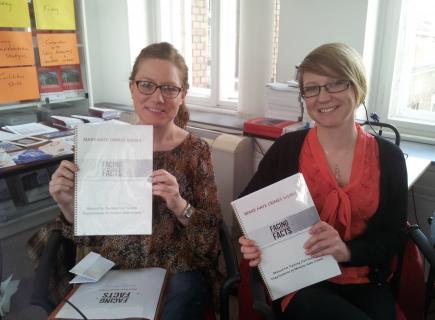 Our ground-breaking training approach to build the capacity of CSOs to monitor hate crimes, in solidarity across community groups, was launched at the first train-the-trainer seminar held in November 2012. For the first time, representatives of Jewish, LGBT, Muslim, Roma and anti-racism organisations convened to empower others across communities to monitor hate crime.
What we offer are highly interactive and participatory course both, online and residential, with flexible structures to ensure that the training builds on itself through experiential and reflective learning. These seminars are primarily designed for those organisations wanting to improve their existing hate crime monitoring systems or interested in setting one up. The training methodology is highly adaptable to respond to the needs of a broader audience of CSOs, law enforcement, governmental bodies and individuals aiming to improve their capacities to monitor hate crime and hate speech.
We foster cooperation among diverse socio-cultural groups through training in standardised monitoring criteria for the purpose of improving advocacy and enabling the practice of holding governments accountable to international agreements.
Facing Facts! Training courses offer:
Facing Facts online course on identifying, monitoring and countering hate crime and hate speech.
1-3 day courses designed to give CSOs, law enforcement and governmental bodies the tools they need to monitor hate crime effectively in their own region;
1-3 day joint civil society and law enforcement workshop to monitor hate crime;
4-day 'Train-the-Trainer' courses aimed at CSOs looking to expand their portfolio of services and to increase the capacity of other CSOs to monitor hate crimes;
Our new online program, Facing Facts Online! transforms and incorporates existing trainings, using a modular structure to engage participants on both hate crime and hate speech. In learning to identify, monitor, and counter these incidents, participants are enabled to improve existing efforts and build connections within our existing network.
All our courses, including the online courses, seek to create a 'multiplier effect' so that education and training do not end with the seminar.
If you would like to bring a bespoke residential or online Facing Facts! training course to your organisation be in contact with us
Contact us now for more information.