Go back
Hate crime monitoring course
How can data collection and recording help to unmask the extent of hate crimes? This course explores it in detail.
For whom?
This course is for anyone interested in taking action against online hate speech. If you are an individual activist, a member of a community, working for a civil society organization, or for a public authority, this course can offer you new insights and practical approaches to deal with online hate speech.
About this course
Hate crime and hate speech motivated by racism, xenophobia, religious intolerance, homophobia, transphobia and disablism are a daily reality in Europe. However, most countries do not effectively monitor hate crimes or take the necessary steps to counteract it. Nor are victims provided with essential support. The Facing Facts Online course on monitoring hate crime builds civil society capacities to set up effective monitoring systems and responses to the problem.
In this course, you will develop a better understanding about the nature and impact of hate crime, and you will be equipped with tools to accurately monitor their occurrence. We will review many of the challenges to gathering information about incidents and share statistics and strategies to address them. You will also map out the wide range of resources available to you even after your successful completion of this course.
The variety of our learning methods and depth of interaction make this course unique. You will have the opportunity to network and learn together with peers from many countries, with the support of online tutors. Video presentations, research exercises, 'in-conversation' pieces with key practitioners, quizzes, and discussion forums, links to resources, practice examples and case studies, all comprise our methodology.
You will make connections with your peers and with Facing Facts' diverse network of trainers and experts in many different countries.
"Overall I enjoyed that many forms of learning were used."
What you'll get
Understand and meet the needs of victims who want to report hate crimes
Understand the main sources and categories of hate crime data
Identify the most common bias indicators across a range of bias motivations and types of hate crime
Learn and apply the most common hate crime recording and monitoring techniques
Understand and apply the key principles involved in analyzing and presenting hate crime data
Be aware of criminal justice standards in recording and presenting hate crime data and understand key techniques in producing data that can be compared and analysed in the context of available police and prosecution data
Develop the necessary techniques to produce hate crime reports
Identify how to improve organizational monitoring and reporting activities
Facilitate the development of organizational capacity building in order to increase the services CSOs can provide to victims and broader communities
Meet your tutors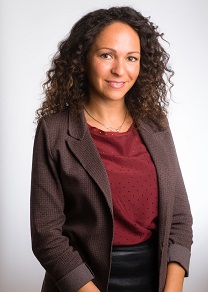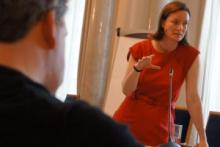 Melissa Sonnino             Joanna Perry