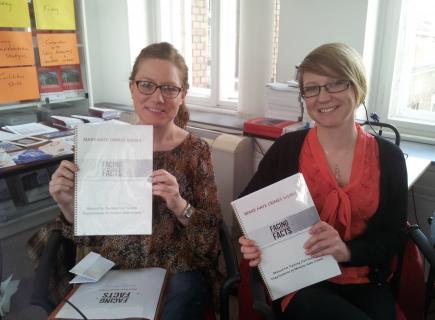 Due to the current situation with the Covid-19 pandemic, Facing Facts has suspended its in person training activities. Our online courses and custom-made trainings continue to run without any disruption.
Facing Facts offers in-person trainings on hate crime and hate speech that are interactive, adapted to the needs of the group, and seek to create a 'multiplier effect' so that education and training do not end with the seminar.
Our expertise is in hate crime and hate speech – two phenomena which are inevitably connected to racism, discrimination and prejudice. The Facing Facts trainings build upon the pedagogical approach of the project coordinator, CEJI-A Jewish contribution to an inclusive Europe, a leading provider of diversity education and anti-bias training in Europe.
Facing Facts has built its extensive network of NGOs and experts through the Train the Trainer program that took in the beginning of the project series focusing improving hate crime monitoring across Europe. The community of Facing Facts has since grown both wider and deeper through the research and course development activities we have completed as joint efforts with our partners.
Find out more about our training approach, or browse our custom-made trainings and online courses.